The SHDHM introduces students to the main topics and subjects in the industry. It helps them build a solid foundation of the hospitality management industry and prepares them to occupy leading positions within the hospitality industry. Students will be able to complete the Diploma program in 6 months including the industry practice project. The program consists of 15 academic credits and could be calculated as part of the Master of Hospitality Management credits for students applying for the Swiss Master Program in Hospitality Management at the University.
Program Structure
The program structure includes a 5 course curriculum including one Hospitality Practice Project.
Course 1 : HOTEL MANAGEMENT
Students learn the nature and significance of international tourism in general, and the hotel business in particular. Emphasis is placed on the particularities of hotel operations and development, and its economic aspects.

Objective: To provide students with general knowledge of hotel operations, and the foundational knowledge to successfully manage a profitable hotel operation.
Week

TOPIC

1

Tourism and Hotel Business
The International Lodging Industry

2

Global Competition and the Future
Financing International Hotel Development

3

Hotel Feasibility and Financing
Hotel Sales and Marketing

4

International Hotel Contracts and Agreements
Hotel Operations Management

5

Hotel Economics
Food and Beverage Economics
Course 2 : ROOMS DIVISION MANAGEMENT
Switzerland's impeccable reputation in hospitality is largely attributed to the value placed on creating an unforgettably enjoyable customer experience for every person who walks through the doors of our beautiful hotels and resorts. Students learn how to create a pleasant environment for guests by being effective and efficient when managing the operations comprising the rooms division. Emphasis is placed on giving students a holistic understanding on the internal workings of the functions, processes, and procedures in the different departments with the goal of developing the student's critical thinking decision-making abilities.
Objective :
To give students the knowledge to consider how customer satisfaction and profit goals will be impacted, favorably or unfavorably, from any management decision made effecting rooms division department systems and their sub systems.
Week

TOPIC

1

Hospitality - the product - hotel organization
The guest cycle

2

Front office operations - software
Reservations - registration

3

Front office accounting
Night audit - daily revenue report

4

Pricing – room rates
Yield management

5

Housekeeping
Human relations - cultural diversity
Course 3 : FOOD and BEVERAGE MANAGEMENT
Students learn to apply critical-thinking to make informed decisions to effectively and efficiently manage food and beverage operations. Emphasis is place on providing them with a holistic understanding of the functions, processes, and procedures in the various departments.
Objective :
To give students the ability to consider how customer satisfaction and profit goals will be impacted, positively or negatively, from any management decision made effecting food and beverage departmental systems and their sub systems.
Week

TOPIC

1

The food and beverage department
Food cost and revenue

2

Cost - volume - profit analysis
Sales mix (menu engineering)

3

Purchasing and receiving
Food production control

4

Monitoring foodservice operations
Beverage operations

5

Labor cost and control
Performance standards – monitoring
Course 4 : MANAGING PERFORMANCE (the PBO SYSTEM)
Students learn an organizational design facilitating practical application in management techniques of training, coaching, and supervising. This course is designed for department managers and supervisors.
Objective :
To give students the knowledge to develop an understanding of how to overcome performance deficiencies by analyzing training needs in order to create appropriate training and coaching programs; improve the ability to transfer knowledge and practical skills to subordinates in order to increase efficiency, and maintain predetermined standards.
Week

TOPIC

1

The PBO concept - advantages of the system
Setting up the PBO system

2

Individual behavior - motivation
Pattern for developing a PBO system

3

Writing objectives
Training methods - action plan

4

Training the worker to meet the objective
Designing a performance review system

5

Performance review - feedback
Objectives for other purposes ​
Course 5 : Hospitality Practice Project HPP (4 weeks)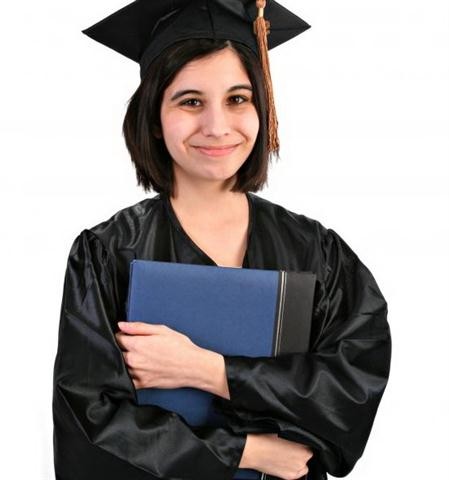 The HPP is an essential part and requirement of the program. The Hospitality Practice Project gives students the opportunity to be engaged in real-life hospitality management practice. Students practice the basics and topics they acquired during their term of study. For students who studied at the CCU campus in Switzerland, the School of Hospitality Management will make the required arrangements to give them access to Swiss Hotels and Resorts to complete their projects. For students who complete their study online or via one of CCU International Campus' worldwide, they should refer to their program director to define the model required to complete their HPP.
Program Fee
The tuition fee for the SHDHM at Cambridge Corporate University is 8,000 CHF, including all study materials, case studies, software with exception of text books. The registration fee of 150 CHF is applicable at the time of application. The program fee does not include housing or an accommodation fee.Payment plans are available in different models and based on the approval of the admission office. Scholarships are also available for specific countries and regions, please consult the admission office of the School of Hospitality Management at the CCU for detailed information at: Hospitality@cambridgecu.ch
To fill and save the application form attached here below on your computer, you need either Adobe Acrobat Professional or the free software at: http://www.pdfescape.com
Undefined