'' It is for certain that the "business as usual" model to keep the current trend of conventional energy scenarios based on fossil fuels is clearly not sustainable. Given the reality of accelerated global warming, fragile nature of oil dominated energy supply and enormous future demand, shifting paradigm towards renewable energy resources becomes a life and death struggle of contemporary civilization.''
Prof. Dr. Abdel Hakim Hassabou
Renewable Energy Management Courses and Programs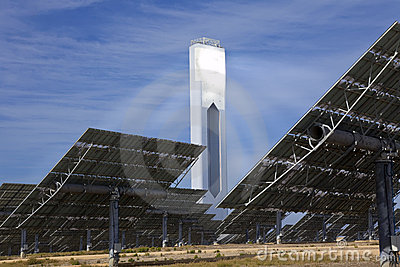 Introduction
Renewable energy market and applications in the 21st century has gained considerable momentum, with high potential and very ambitious plans for adding new capacities worldwide. It has been and will continue to be impacted by major economic, environmental and technical challenges. However, the capacity building and securing qualified human resources is an important factor for accelerated deployment and success of these technologies.
Program Pedagogy
It is crucial that developers, engineers and investors in the renewable energy industry be equipped with wide-ranging and profound knowledge in technical, finance and management to ensure successful implementation and operation in a competitive landscape with fossil fuels. In renewable energy and solar desalination space, Dr. Abdel Hakim Hassabou; the regional manager of the energy sector at the CPI International Group and the academic program director of the renewable energy programs at CCU is a professional expert and scientist with over 20 years of experience in these fields. He and selected group of scientists and industry experts will take you through this course to introduce you to the renewable energy space in a scientifically sound and practical way meeting the highest international standards.
Program Objectives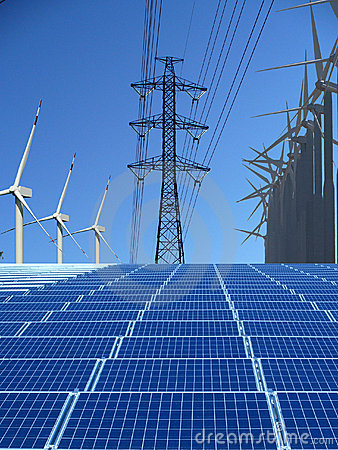 This course is focused on examining state-of-the-art and emerging renewable energy technologies and trends that are anticipated over the next few decades. The delegates will receive a throughout grounding of existing technologies, novel developments and options, opportunities, risks and likely achievements over this period. Practical applications and cases are frequently used along with participant exercises. A special attention will be given to renewable energy driven desalination technologies, with main focus on solar desalination. The main objective is to found a concrete bases and provide enabling tools and expertise for participants to assist in achieving long-term success in renewable energy industry and sustainable resources.
Program Structure
The intensive course is aimed mainly at undergraduate and postgraduate students, engineers, professionals, researchers and experts with technical interests to obtain a basic knowledge and state of the art of renewable energy and solar desalination technologies. It describes the most important technical systems for using renewable energy sources to drive small scale and industrial systems as well as desalination processes, and introduces important concepts for plausible coupling schemes. The main focus will be on technologies with high development potentials such as solar thermal systems and photovoltaic, concentrating solar power, wind energy, hydropower, geothermal, and biomass. Basics math skills; familiarity with equations, fractions and algebra, basic computer skills, especially familiarity with Excel calculations and basic understanding of heat, mass, and momentum balances are prerequisites for this course.
The course of study is offered at the Cambridge Corporate University in three main tracks:
The Higher Diploma in Renewable Energy Management - HDEM
The Master of Business Administration with Major in Renewable Energy- MBA
The Doctor of Philosophy Degree in Renewable Energy - PhD
Program modules and course structure covers top modern approaches and management techniques in the industry and build a sound foundation for professionals and scholars who aim at excelling in this industry. The following offers some examples of the specialized courses offered in the program.
A) Solar Energy
Introduction and basic concepts (Climate Change and Future Projections of Energy and Water Desalination Demand, Overview on Renewable Energy Technologies and Applications, global use of renewable energies, future energy demand and role of renewables)
The sun energy and its radiation
Solar insolation data and estimation (DNI, DI, Albedo)
Apparent motion of the sun and calculation of the Sun's position
Calculation of the solar angle of incidence
Irradiance on tilted surfaces
Calculation of shading losses
Solar thermal systems and applications
Water thermal energy storage
Concentrated solar power (CSP)
Thermal energy storage
Photovoltaic (PV) systems and applications
C) Wind Power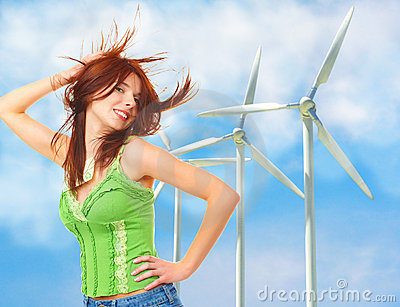 The Wind
Utilization of wind energy
Wind turbine design
Electrical machines
Electrical system concepts
Mains operation
D) Desalination Powered by Renewable Energy
Fundamental concepts of water desalination
Plausible coupling schemes of RE and desalination technologies
Small-scale solar thermal distillers (Basin-type solar distillers & Humidification-Dehumidification systems)
Large-scale solar thermal distillation systems (MSF & MED)
Solar powered membrane distillation
Solar PV powered RO systems
Wind energy driven RO systems
Desalination powered by organic Rankine cycle
Waste to water concept
Coupling of desalination with solar power generation
Brine management & solar ponds
Economic and environmental aspects of RE desalination
E) Economics
Classical economic calculations
External costs
Critical view of economic calculations
Business models and risk management of RE projects
Program Take A way Benefits
After completing the HDEM program, the participants should be able to understand and develop, participants in the postgraduate degrees, MBA, PhD will be able to attend and apply a wider range of the management and research programs and courses focus on the most advanced trends in the industry:
Skills used in assessment, conceptual design and development of small and large scale renewable energy systems.
Skills used in assessment, conceptual design and development of small and large scale desalination systems powered by renewable energy.
Economic appraisal of renewable energy investments and cost-benefit analysis.
Structuring renewable energy projects for financing and assessing the investment risks.
Formulating investment and financial plans of renewable energy project.
Assessment and Evaluation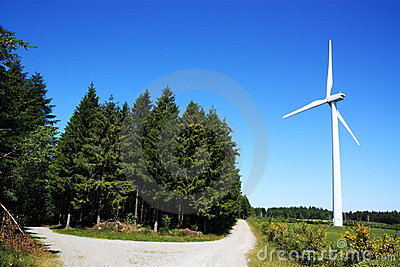 Higher Diploma in Renewable Energy Management is assessed as following:
Two written exercises on topics related to the ability of the participant to practice skills used for conceptual design and dimensioning of renewable energy systems, participant should be able to characterize the design features, and best operational strategies and coupling schemes with a desalination plant. (50%)
One oral exam on topics focused on the participants ability to understand and examine different approaches used for assessment of renewable energy resources and how to strategically apply them for generating feasible scenarios for securing economically-viable sustainable energy portfolios to meet local energy demands (Counted for 20%)
Class participation, and practices on mini-cases to perform basic calculations for assessing and dimensioning of renewable energy systems at a specific geographical location measures the ability of the participant to understand the course basics within the class to progress during the program. (20 % )
Work paper, focuses on one topic to measure the participant ability to develop a business plan for a renewable energy project/program and identify opportunities/strengths and challenges/weaknesses as well as effective risk management measures. (10% )
Program Fee
The tuition fee for the Cambridge Corporate University Programs in Renewable Energy Management differs according to the program type and structure. Students enrolled in the HDEM expected to compote the program in 270 days. The listed HDEM tuition fee at CCU is equal to 8'000 Swiss francs.
Participants in the MBA program expected to complete the program in 18 months with a tuition fee of 24'000 Swiss francs. Doctoral enrolled candidates in the PhD program in Renewable Energy Management expected to complete their studies including research in 36 months with a listed tuition fee of 45'000 Swiss francs.
These listed tuitions fees are applicable for students applying from Europe and United States with exception of Switzerland including all study materials, case studies and software. Students applying from other parts of the world, please contact the registrar office at CCU, or your local program director to know the exact program fee in your region and if you are entitled for specific discount or scholarship. Students applying for admission at our main campus in Switzerland either as part of their current program or as independent study, please write to the registrar office with full details at registrar@cambridgecu.ch. Registration fee CHF150 is applicable at the time of application. The program fee doesn't include housing or accommodation fee. Payment plans are available in different models and based on the approval of the admission office. Scholarships are also available for specific countries and regions, please consult the Corporate Center Office at the Cambridge Corporate University for detailed information at: CCC@cambridgecu.ch
How to Apply
Applications for admission to the program should be made to the admission office at the Cambridge Corporate University Switzerland using the online application form and defining the program and mode of learning. To receive an application or to have more information about the programs offered at CCU, please write to the University Registrar office at registrar@cambridgecu.ch

Please feel free to download the Program Brochure in PDF format here down below, for further information, please contact the registrar office at registrar@cambridgecu.ch
Renewable Energy Management
English